Exploring Digital Storytelling and Community Building with the League of Women's Voters
Overview
The League of Women Voters wanted to be more proactive in hearing about what's on the mind of the public and was interested in exploring the role that storytelling could play in this endeavor. 
Concept Project
UX Designer
2 Week Design Sprint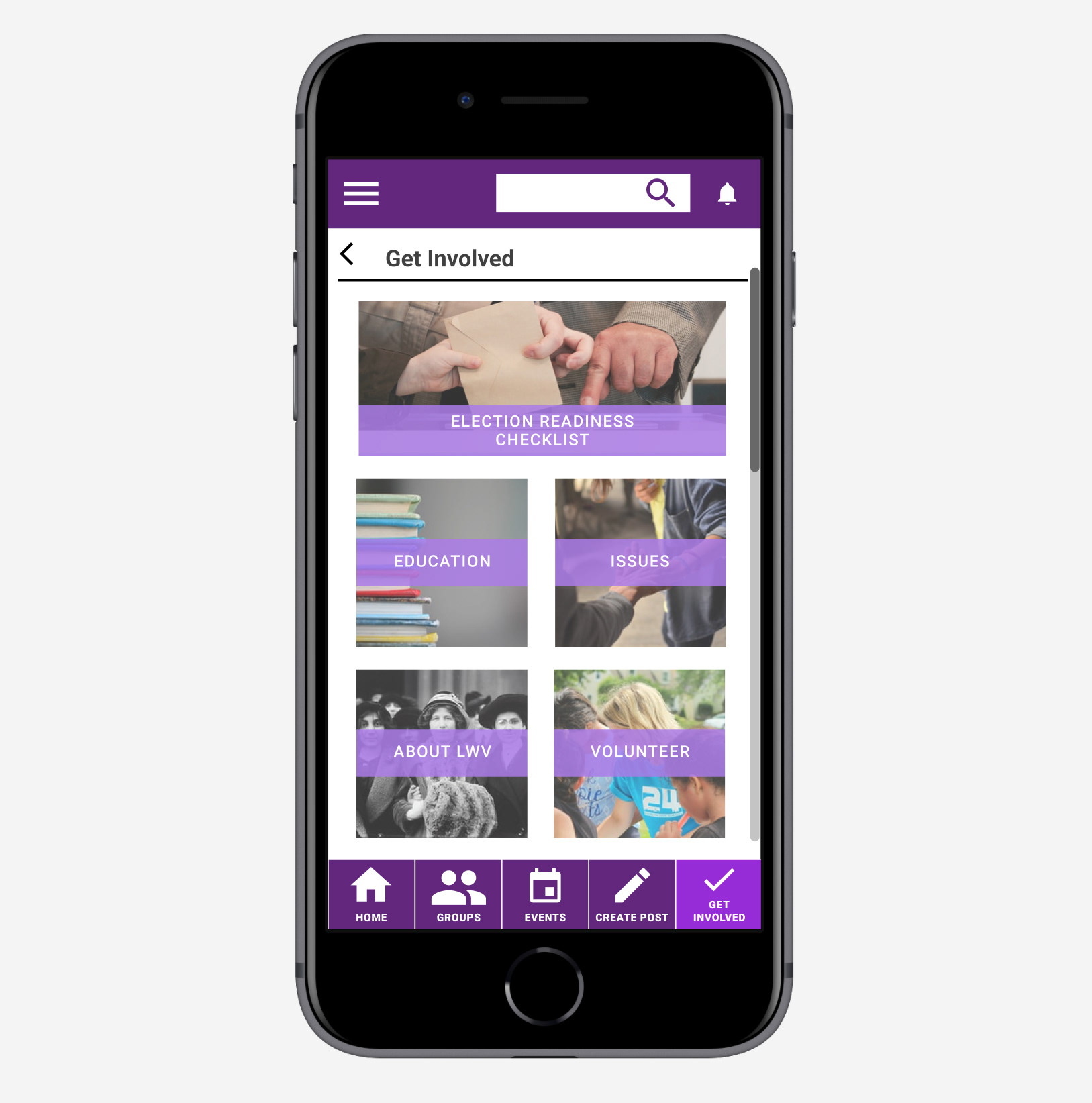 How can digital storytelling help us feel more connected?
The research process showed that individuals needed a way to
share community experiences
because they believed staying connected allowed them to make a positive impact on causes that mattered to them.
Creating a safe discussion platform to build engagement with community causes
One of the frequently brought up ideas in interviews was a desire for users to
feel safe when sharing
. Many responses to questions about social media showed a hesitation caused by feelings that many social sites were too hostile and argumentative and that the tools to report or fight harassment were not strong enough or the users didn't even feel like the platform cared about fighting the harassment.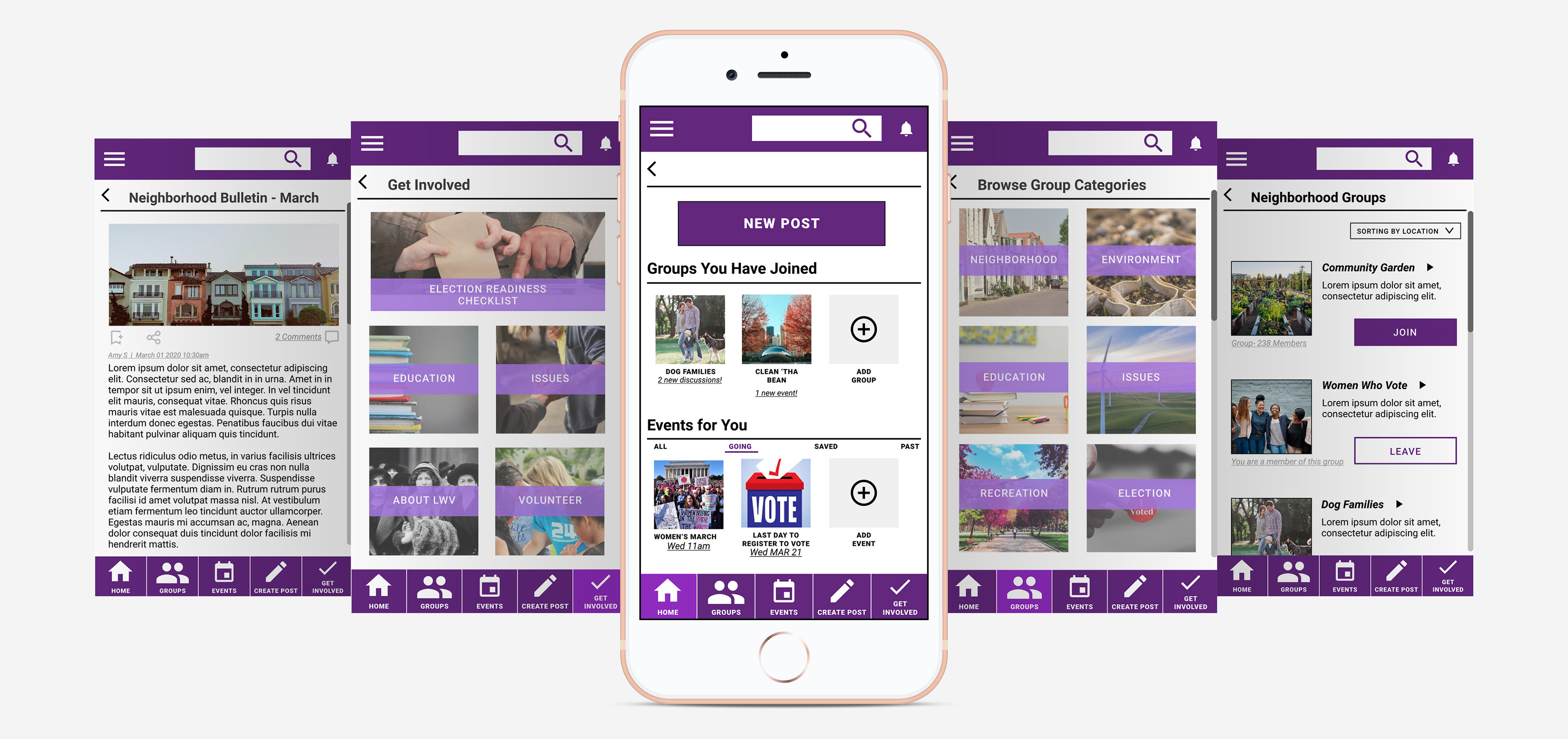 Involving our community in the research process
One approach that worked particularly well in this project was a
focus on user interviews
to more fully understand how and where members of the community were currently interacting and sharing their experiences. I ran three interviews with individuals engaged in the activist space, and worked with a team member as an observer during additional interviews with two individuals less engaged in community involvement or political activities. The goal of all of the interviews conducted by our team was to
understand how people were already connecting
to groups and communities important to them independently of the LWV political focus. These insights helped guide us to solutions that could connect every day experience with the political education mission of LWV.
Insights from affinity mapping of these interviews helped guide the concept process up through the final digital wireframe and prototype, and usability testing of the prototype helped direct the project to always follow the needs originally identified in interviews. Our users were expressing
desire to be a part of a community
and to be able to share experiences with them, but fundamental to that was a
need to feel safe
with that community.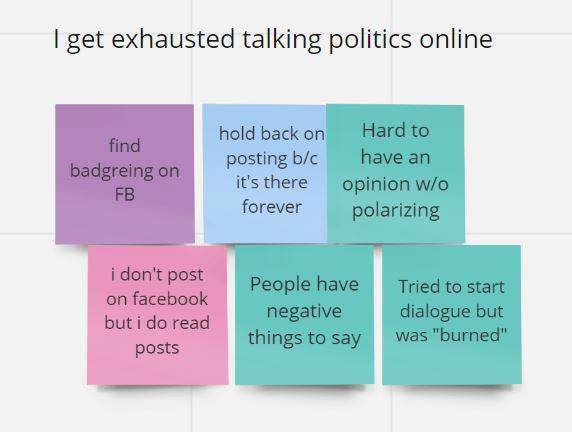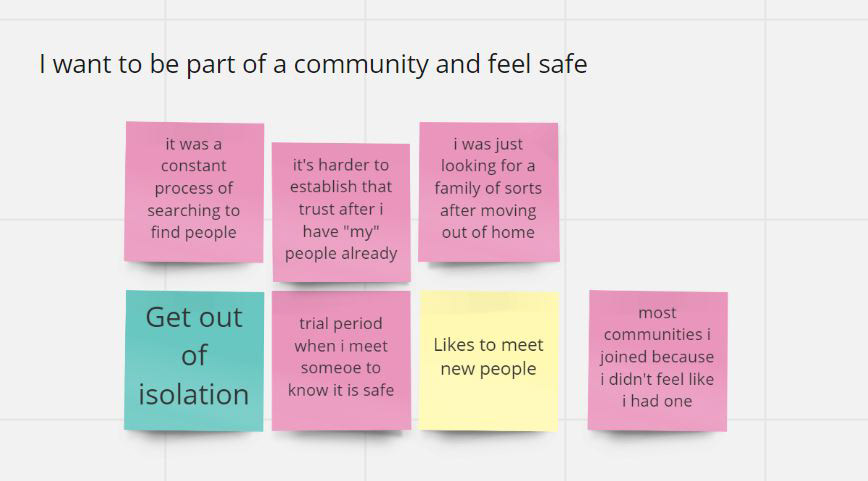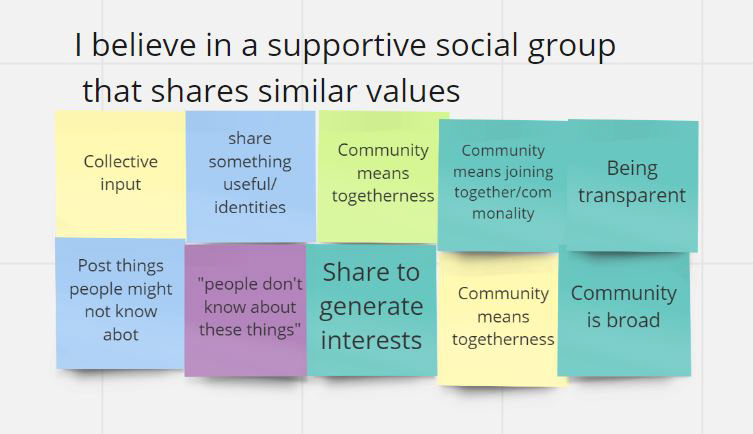 Creating a Concept based on Community Content
During initial concept development, I was focused on two main features. Our team decided to focus the design efforts on a
mobile first
platform based on research insights that showed the importance people place on sharing experiences while engaging in them. 
First was a home page focus on
giving users news and information
that was important or popular based on their location to help people stay informed of the everyday community news around them and encouraging discussion based on that.
Second was the ability to
find and form groups
based on interests and locations giving people the ability to directly organize and engage in community involvement.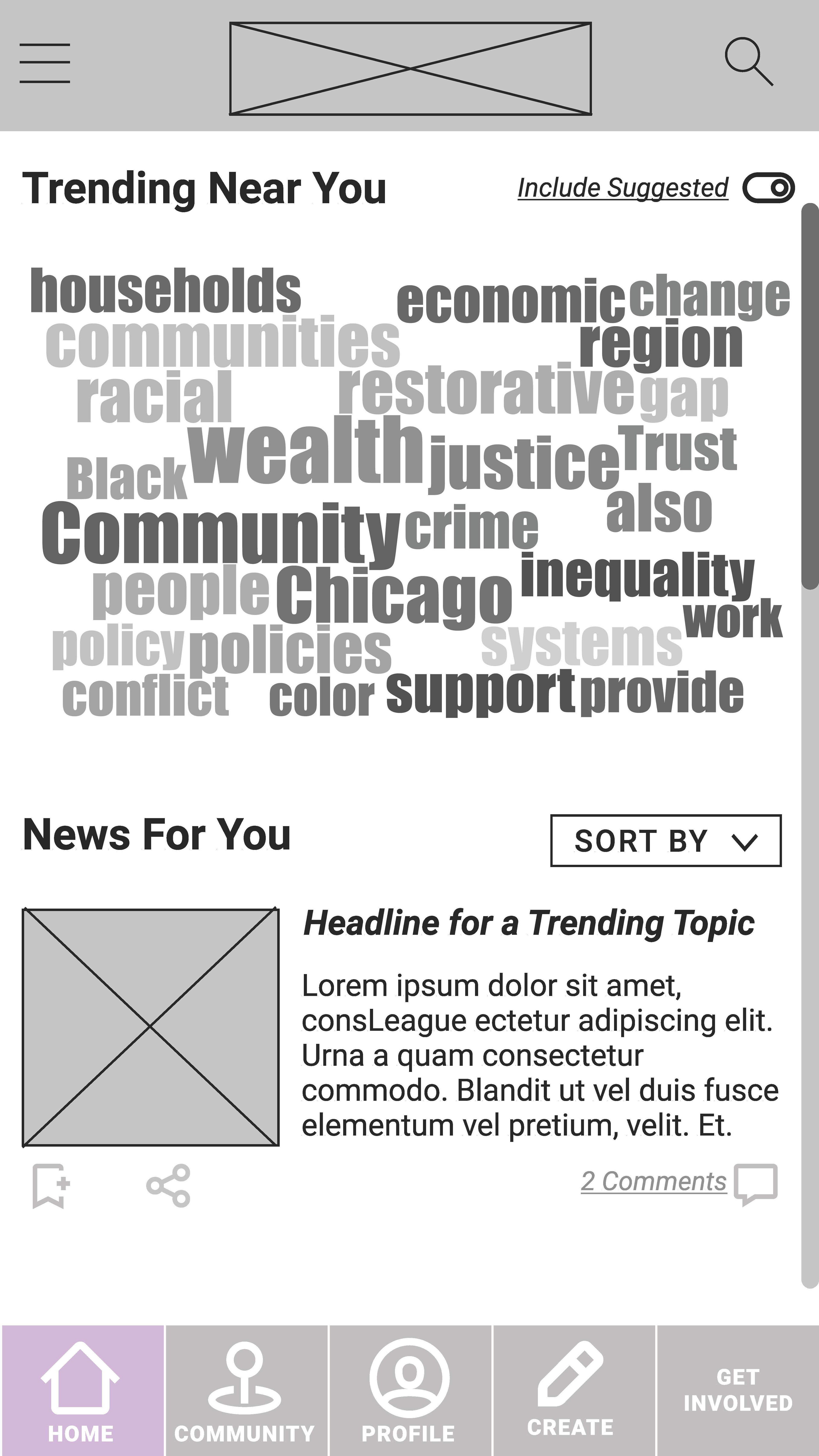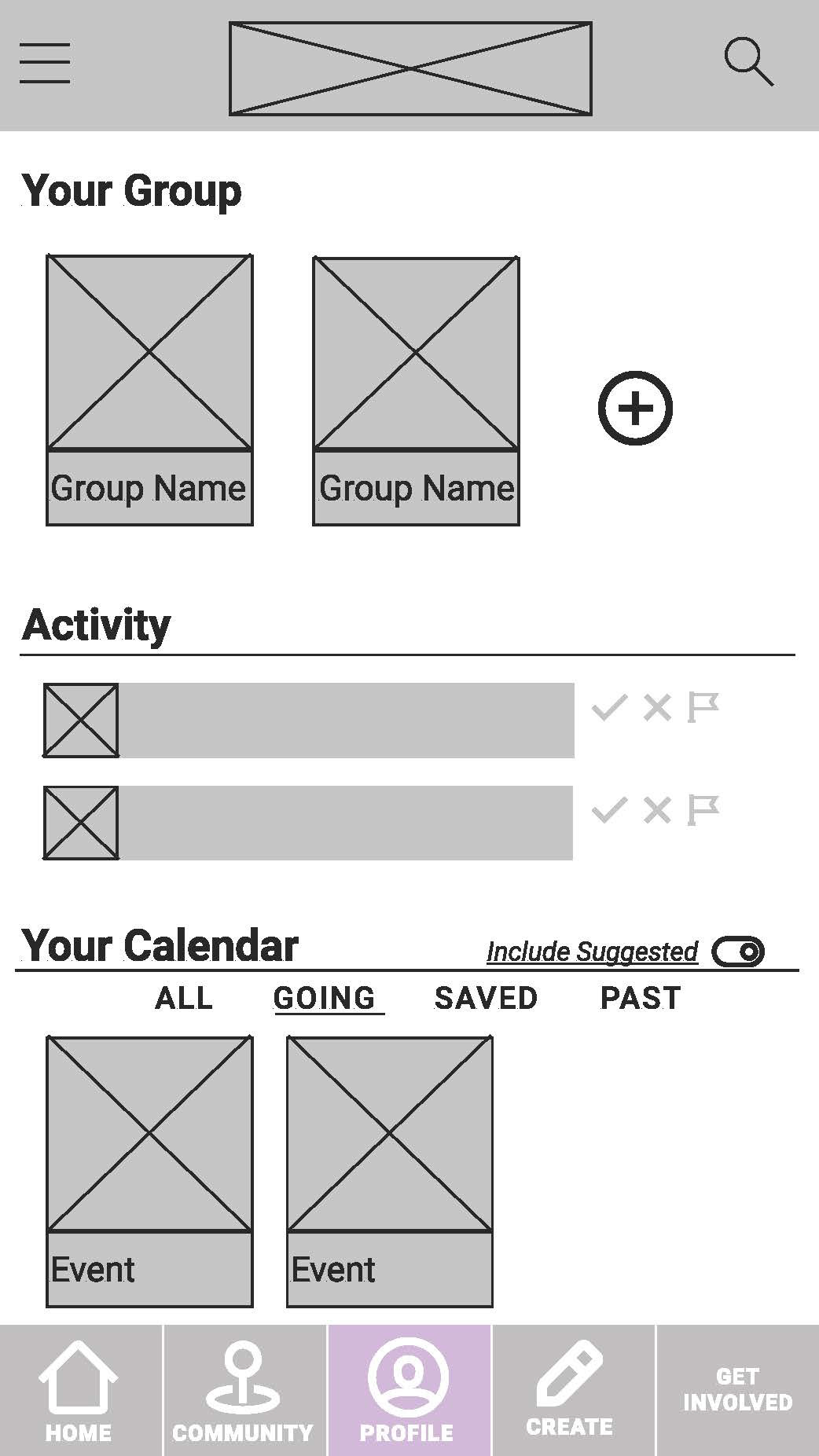 Experiencing Confusion in Early Prototype Tests
One of the major finds in early usability testing was that testers were becoming confused with the home page and the Trending Topics word cloud section did not read as an interactive element to them. 
This confusion also led to many questions over who was producing the news or article focused content- Was it something the user wrote or from local news sources? Part of the testing included having users post within groups they would join and the split between the two types of content being produced and consumed in different areas of the application led to frequent uncertainty from the test users. 
As a result of this testing process our team reevaluated the big picture of the project and I worked to clarify 
who was creating and consuming the content.
 As part of this process it became clear that the initial concept was working to serve two masters and not exactly solving for either. 
I developed an updated concept focused on group connections to guide the experience to
focus clearly on community interactions and engagement. 
An Updated Home Page Experience
With the project refocused on group-based community building and conversation, I reintroduced what had been the original profile page concept as the new version of a home screen.
The new home page gives users
at a glance access
to any 
groups
they are members of,
events
they've marked an interest in, and the
ability to post
in any of those connected group pages.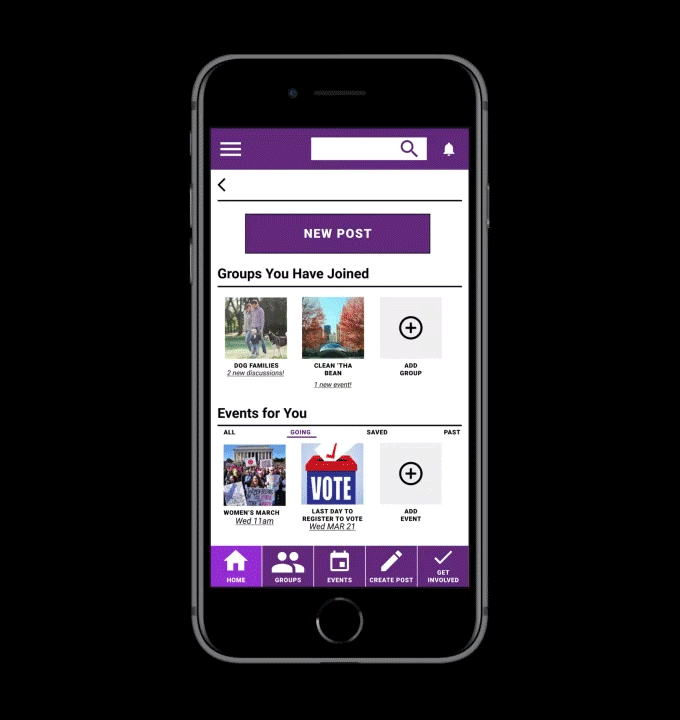 Our Code Of Conduct Gives Moderators Tools to Protect Users
Focusing on the safety of the platform and building a feeling of trust for the users was a big part of the process and was frequently mentioned in the user research conducted by our team.
I worked to make sure these aspects were considered at all stages of the design process, starting with a code of conduct.
A new user's first contact with these safety features is in accepting a Code of Conduct as part of the account onboarding process. This code of conduct provides a baseline
ability for community members to report inappropriate behavior
and content, while giving moderators the tools to deal with violators of the policies.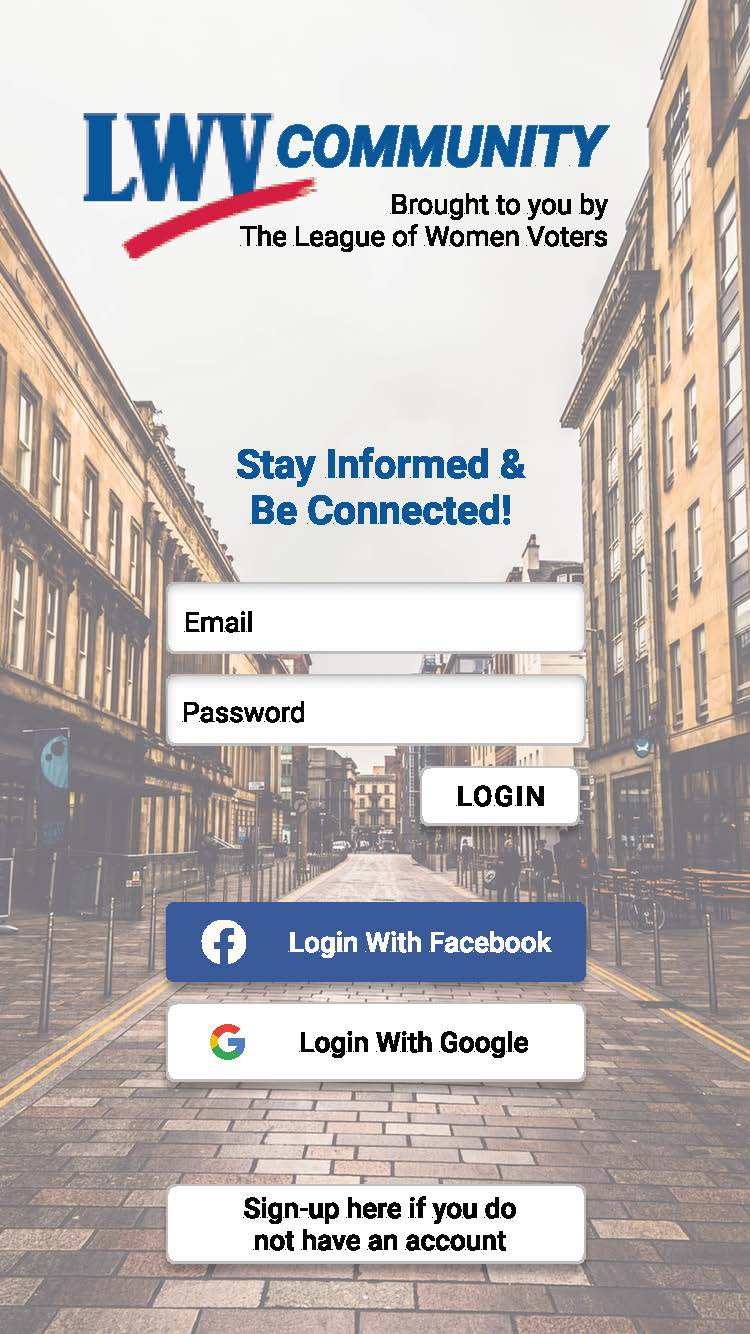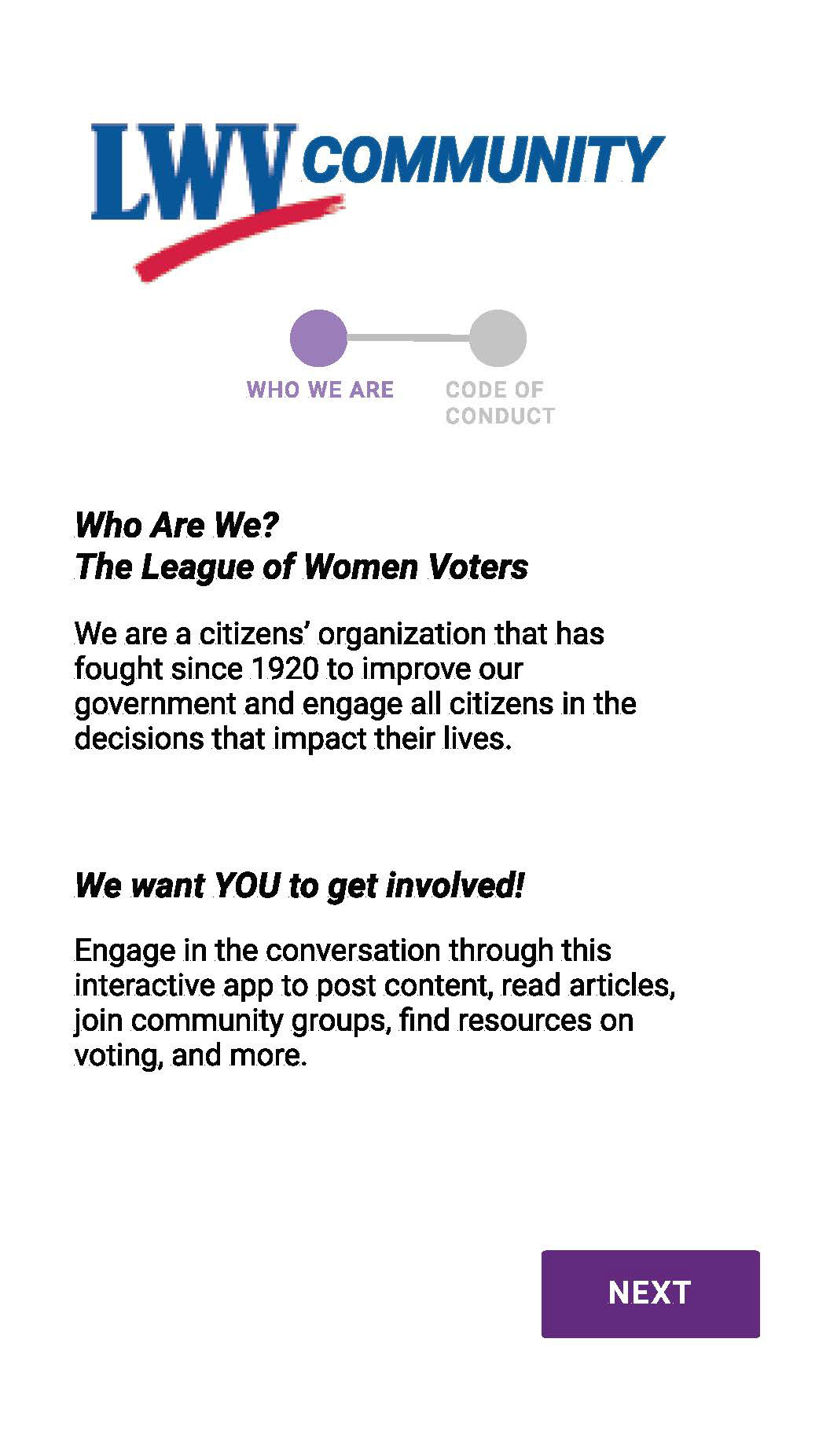 Pitch Presentation
This project culminated in a pitch presentation by our team. In this presentation my focus was on detailing the concept development, updates that were made through usability testing and finally a live demo of a clickable prototype that I had built within Figma's prototyping tools using our mid-fidelity wireframes.