communications Issues in adult care facilities.
The conceptual development of the Primary Care app during the COVID-19 health crisis.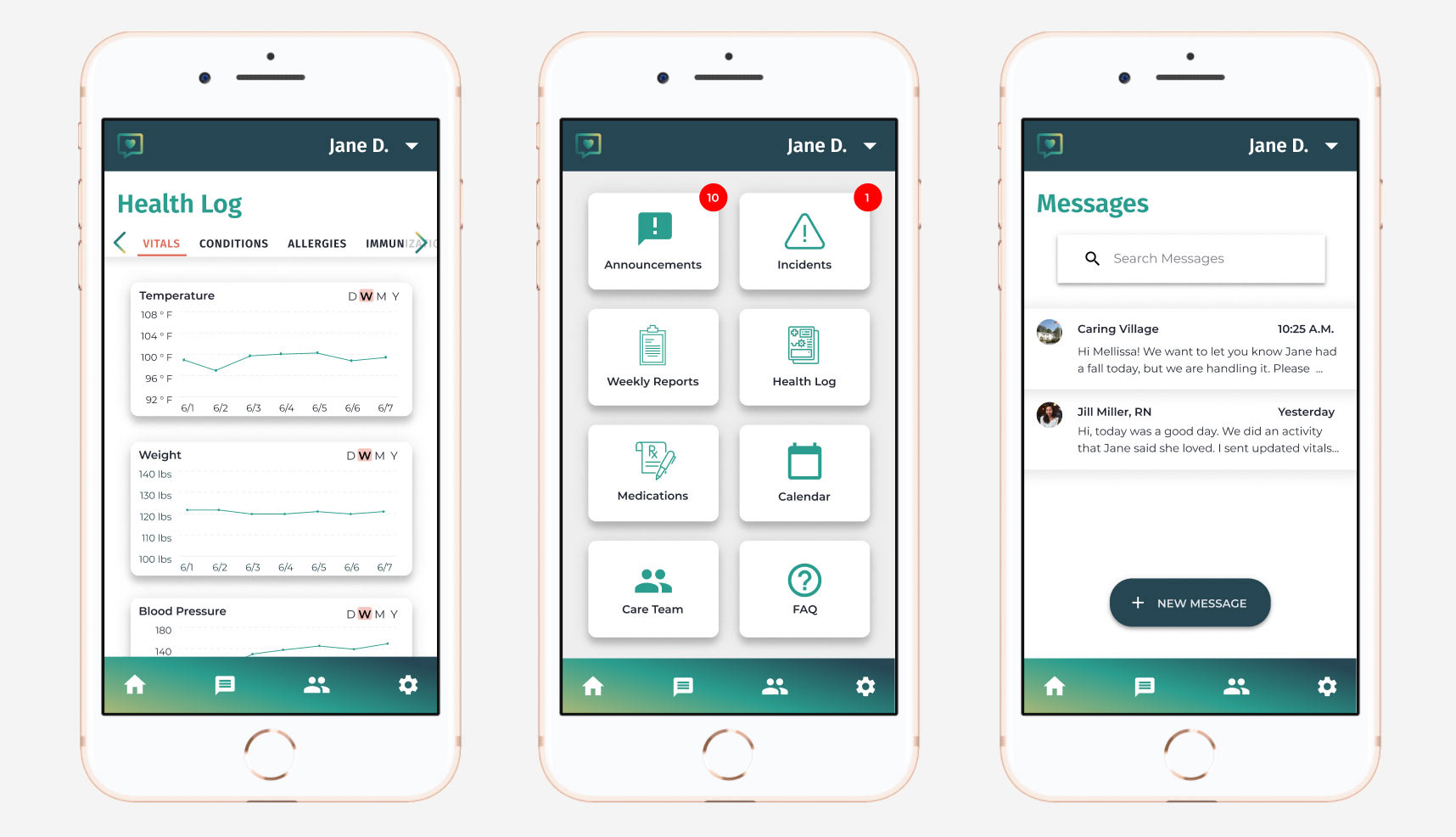 Project Brief
Primary Care is a research and conceptual development project from a cross-discipline design and engineering team looking to address communication issues between medical care facilities and the families of residents in the wake of the COVID-19 medical crisis.
Project Scope
• 
9 Week Research & Concept Development
• 
Presentation for "Tech for Good: Creating Community Tools for an Uncertain World"
I had been staring at this case study for several weeks by the time that It's been published. It has been a struggle to find what I want to say. So just what is going on with this project. 
It was a pretty cool project. 
• 
It represented a group effort of designers, developers, and data scientists coming together in the wake of COVID-19 shutting down the world and identifying a real issue in extended care health that was happening as a result. 
• 
We wanted to do something positive in a situation where many of us were stuck at home feeling helpless. 
• 
The local tech bootcamp that the team had ties to heard about this and were excited to showcase former students/instructors working together (and maybe a little desperate for content like the rest of us in that moment). 
• 
The project sprint went through basically normal. Maybe we slipped on a few time frames as every team member adjusted to the trauma of ongoing shutdown and sheltering, but that's one of the universal experiences everyone has tackled during this health crisis. 
• 
I believe that the proposed solution hit on good points with solid visual design and our team put on a great virtual presentation to cap it off.
So I'm back to "why am I struggling to tell the story of that?" I can just detail all the things I just said. Add pictures. Maybe a GIF. Maybe I'm getting too stuck in my own head, but I think I know what my block is.
To me, none of that represents what was exciting in the story.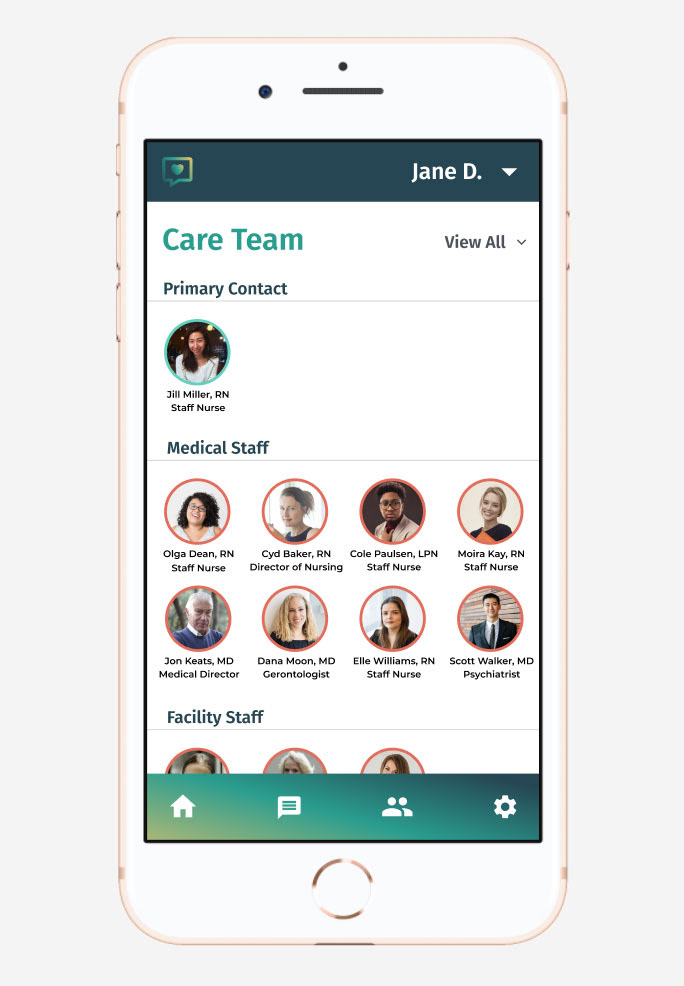 Or at least, that was only the beginning of why this story excited me. 
And then the project wrapped up with that presentation, with a list of next steps of what we would do if we were to continue. I want to talk about those next steps here. 
What the team presented, what I did research and UI work on, what quite literally only the first part of the solution. 
The problem we were tackling was a
breakdown in communication between adult care facilities and the families of patients
that lived or were cared for at these facilities. 
There had been numerous reports of families unaware of outbreaks within their loved ones' facilities, and in some serious cases, no notification of family members being diagnosed with COVID-19. 
This was the initial focus of the team during research. 
It was immediately obvious that we would
need to navigate:
• General privacy concerns toward s

ensitive information


• 

HIPPA concerns


• 

Time constraints on facility care and admin staff


• 

Overall access and security issues
in order to provide an experience on the family end that would be comforting and trustworthy to the people relying on this information in caring for their loved ones. 
I was in the notebook sketches stage of concept development when we learned about the presentation opportunity. 
Many of my ideas at this point were focused on how we might integrate an admin side with existing industry software (e.g. Athena) or to otherwise simplify or automate the process of translating medical charts and updates into plain language updates that could appear on the family end.
The presentation created a deadline for what had just prior been a more sprawling and fully realized undertaking.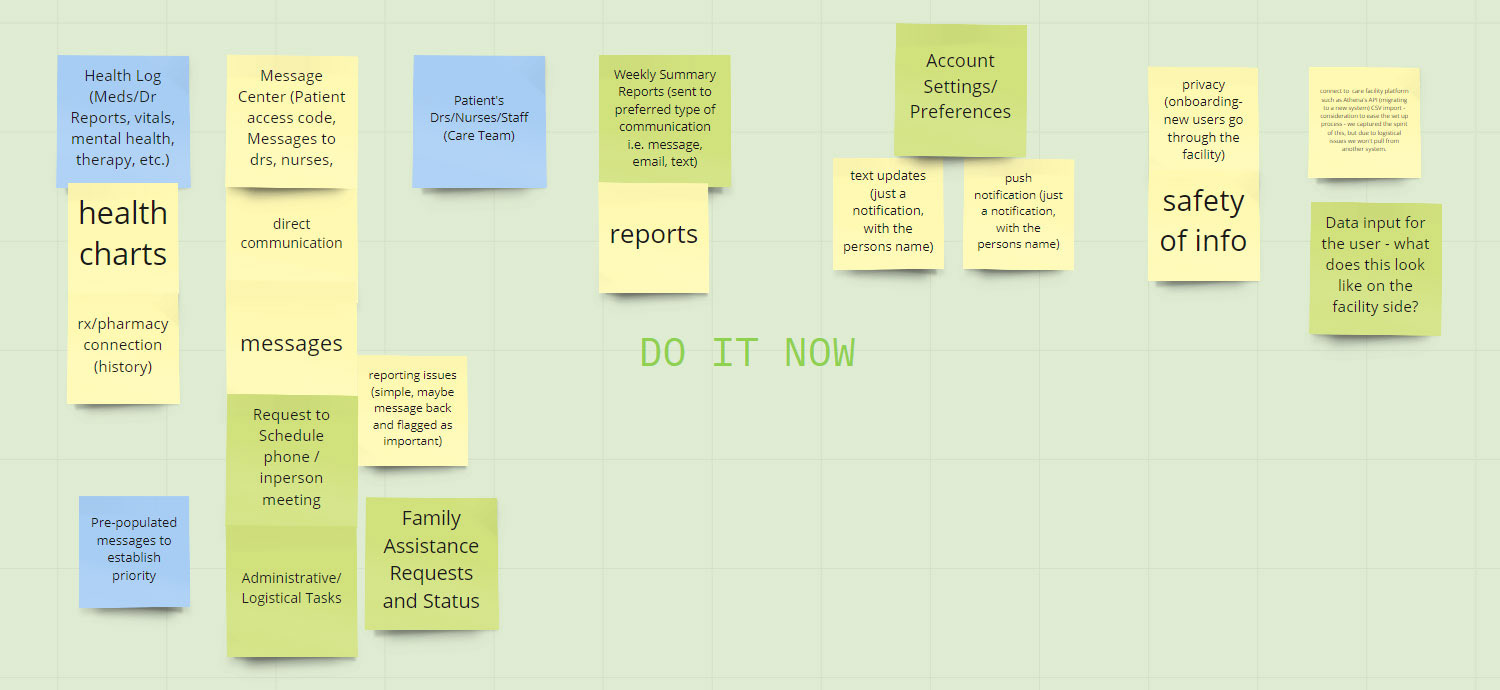 The team suddenly had to decide on the scope of what could be ready to present in that timeframe. For the sake of both time and a general audience,
we decided to focus primarily on the end user side of this product. 
That decision made me sad. 
When I say that, I don't mean that I think it was a bad decision for the circumstances. It made sense. But to me it felt like leaving the bigger and more interesting problem aside as something that the audience should assume we've solved. 
I like the User interface that I worked to build, prototype, test, and update. I do. I think it's a happy marriage of messenger style communications and the full scope of information from a health portal type product. But at some level, I see that as largely a skin for the delivery side of of the concept.
It's the "you only see 10% of an iceberg" problem.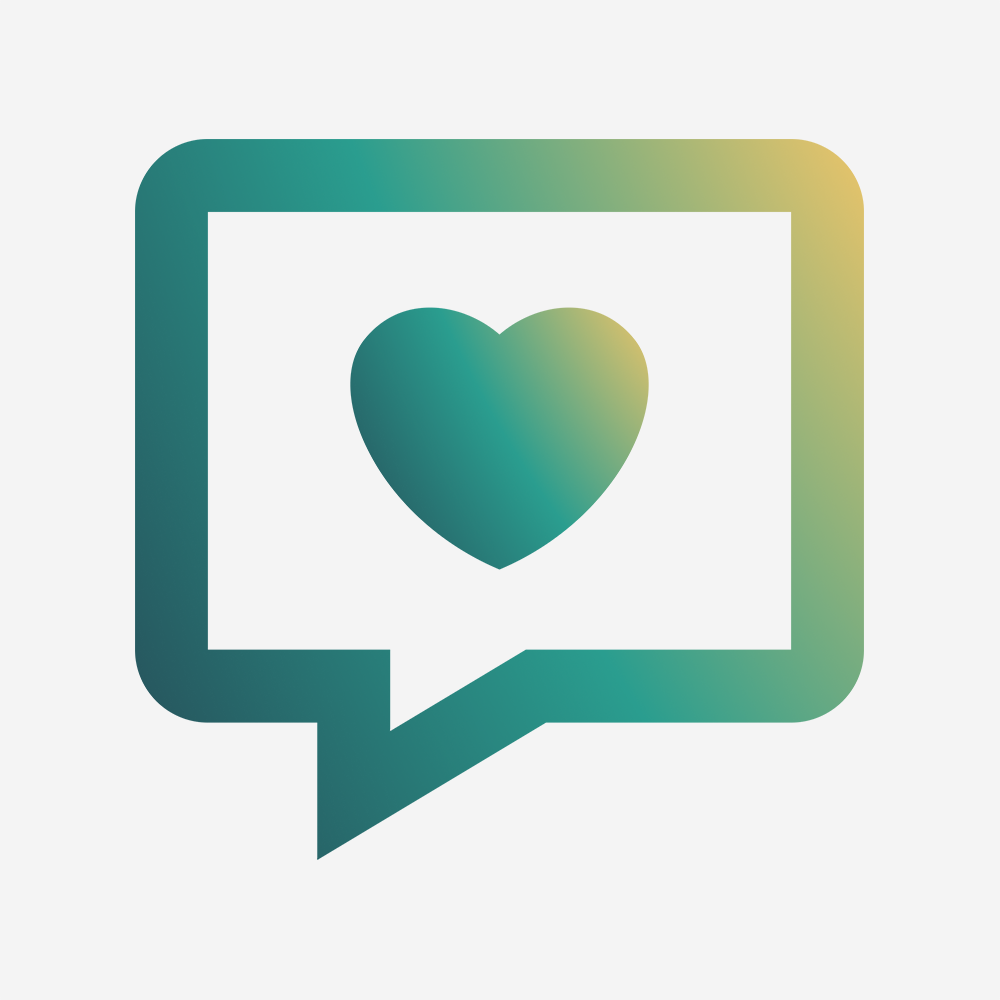 The presentation went great. Everything came together nicely for this. The team was able to share some real insights from initial research and usability tests on a prototype app, and that really carried the story of this project in a relatable and interesting way to the audience. 
You can explore my
wireframe prototype
used to run usability tests and help handoff designs to the team developers.
At the end, on a slide listing out the next steps for the project, was the line "creating an internal interface for the facility." It was a simple call-out to the notion that we still needed to deal with the other 90% of the iceberg. I don't currently know what the future of this project is. I would like to return to this and work on tackling the back end and administrative side of everything. The research and design team has taken a much needed break as most of our personal and professional circumstances have changed in the months since the initial state COVID shutdown.  And thankfully, the healthcare industry has been constantly improving their response to the healthcare crisis and has been addressing some of the problems we had identified as early issues during the pandemic.