Initial Redesign & DecoNetwork eCommerce Platform
I was initially hired at Afterburner FX to design and build a new modern web site for the design and production shop, covering all of their services and carrying a sleek style to call back to their roots emerging from the motocross community. The current site can be seen at 
afterburnerfx.com
.
After the launch of the static site I built a connected online store using the DecoNetwork sales & design platform, allowing customers to design and order apparel directly online. I took on the role of eCommerce manager for the site once completed.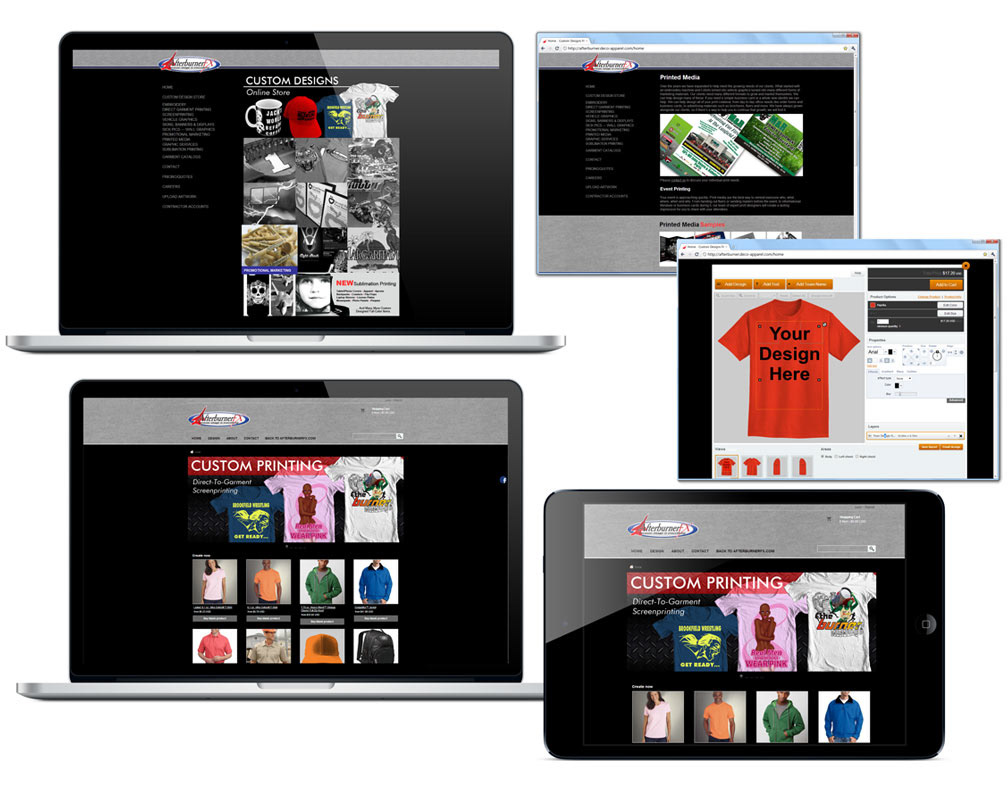 2016 Redesign Efforts focused on modern responsive design
In 2016, I came back to this project and once again redesigned the website with a focus on responsive and mobile usability and user experience feedback. The goal was to create a better feedback system for customer experiences, modernize the functionality of the site for mobile browsing and shopping, and to update content with new design work that had been produced at Afterburner FX since the initial redesign.